Grade 11-12 IT Exam Prep revision
Want to get prepared for Java and SQL in the exams?
Join the TechWays Java and SQL courses to get ahead for your Final Grade 11-12 IT exam prep. To preview the courses, click on the links below:
To sign-up fill out the form below.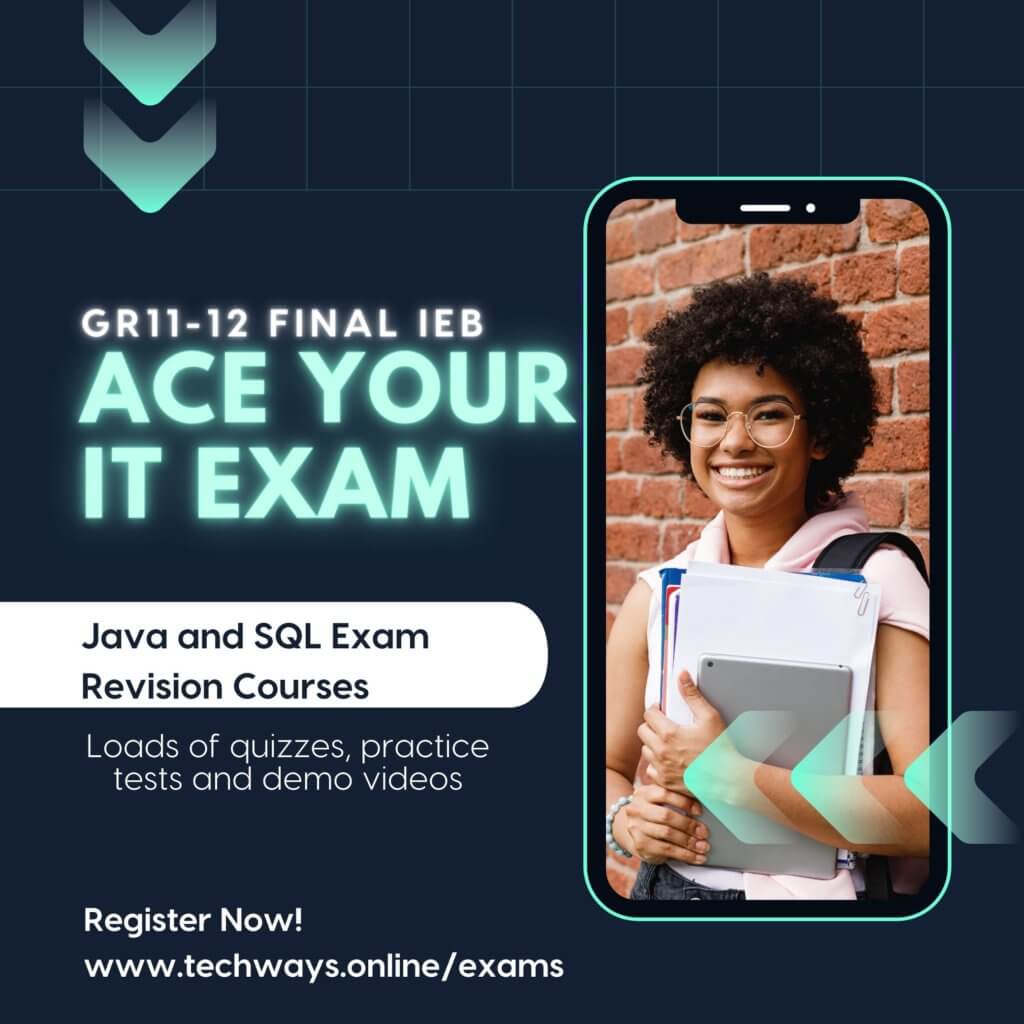 And we'll send you the details on email