TechWays & Community Hours
Web Project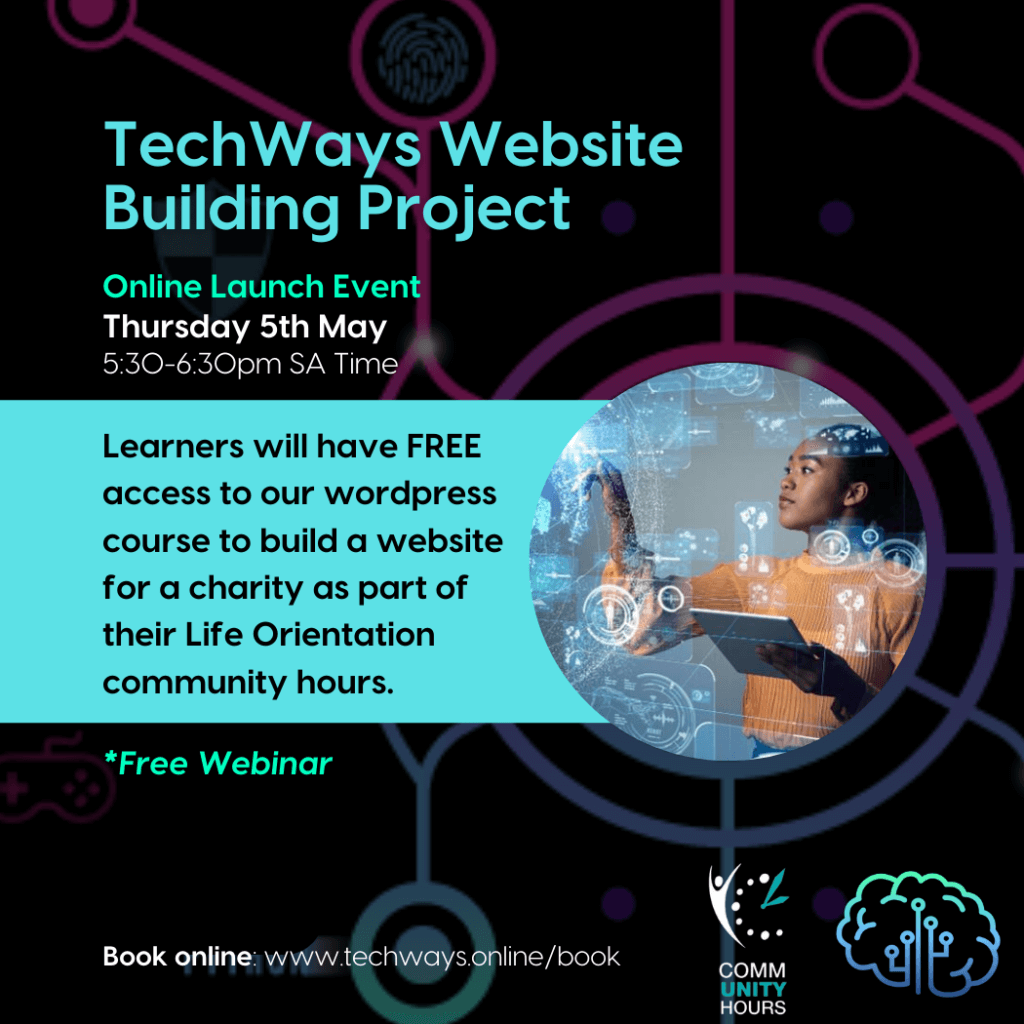 Calling all NGOs: want a new website? 
Here's a chance to have a TechWays learner design, develop and launch your website for free. 
On Thursday 12th of May at 5:30pm we hosted a webinar sharing all the details about this project. If you'd like to watch the recording – click here
TechWays will be providing the WordPress course and web dev resources for FREE to learners wanting to participate.
To sign-up – fill out the application form below: 
The WordPress Course which learners will complete will give them step-by-step guidance on how to create a simple 4-page website that consists of the following four pages:
Homepage: that summarises everything
An About Us page: that provides information on you and your team and services
A News/Events page: that provides an image or video gallery of events and news
A Contact Us page: with your contact details and an online form that goes to your email.
The styling, colours and appearance of the site will be customised according to the website brief you provide the learner. You will need to fill out the Website Briefing Document – click here to download it.
However note – our learners are beginner web developers, so although they will be trying their best to create exactly what you want, you may need to compromise to make it feasible and more simple for them. To sign up – fill out the below application form.
If you are a Learner wanting to sign-up – please click the Learner Application button >>