TechWays & Community Hours
Web Project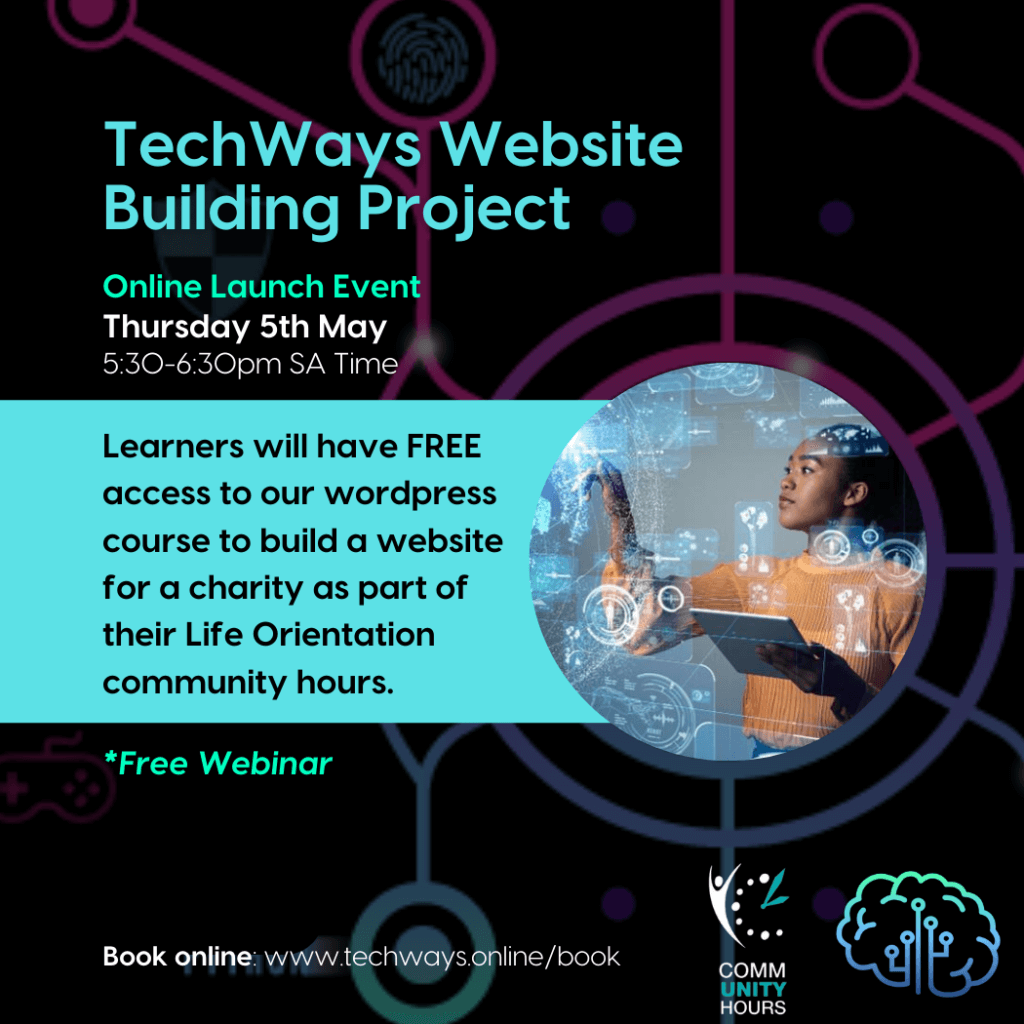 Calling all aspiring learner web developers.
Here's a chance to learn how to build a website for a live charity client and gain the skills to run your own side-hustle in future. 
On Thursday 12th of May at 5:30pm we hosted a webinar that has all the details. To access the slides and recording click here:
TechWays will be providing the WordPress course and web dev resources for FREE to any learner wanting to participate. You will receive your login details via email. 
To sign-up fill out the form below. Deadline is 19 May. 
Please ask your parent/guardian to fill this out
If you are a NGO/Charity wanting to sign-up – please click the NGO Application button